How To Lower Your Verizon Bill
by Allison Cruz | Updated 9/2/22
At BillSmart, we've learned all the tricks to reduce your Verizon Wireless bill. We've negotiated thousands of Verizon bills over the last couple of years! In this guide, we'll show you the best ways how to get a lower Verizon bill.
We're happy to report that we've saved our clients $352 on average on their Verizon bills. Our success rate is 83%.
If you want to skip the hassle and get results, we'd be happy to negotiate your bill on your behalf. Just click the button below to get started.
Steps To Lower Verizon Bills
Find your latest statement and review your current plan features
Call Verizon at 1 (800) 922-0204 or chat with them online
See if you can save by changing your plan or getting line discounts
Check if you're overpaying on Verizon phone insurance
Sign up for auto-pay or military/employee discounts
Confirm the savings by getting a reference code
Pre-Negotiation Preparation
You can call or chat with Verizon to lower your bill. We recommend calling Verizon customer service. The deals provided in chat aren't as good as the ones you can get by calling and chat takes more time.
Verizon's retention phone number is 1-800-922-0204 and you can chat with them by going to https://www.verizon.com/support/contact-us/.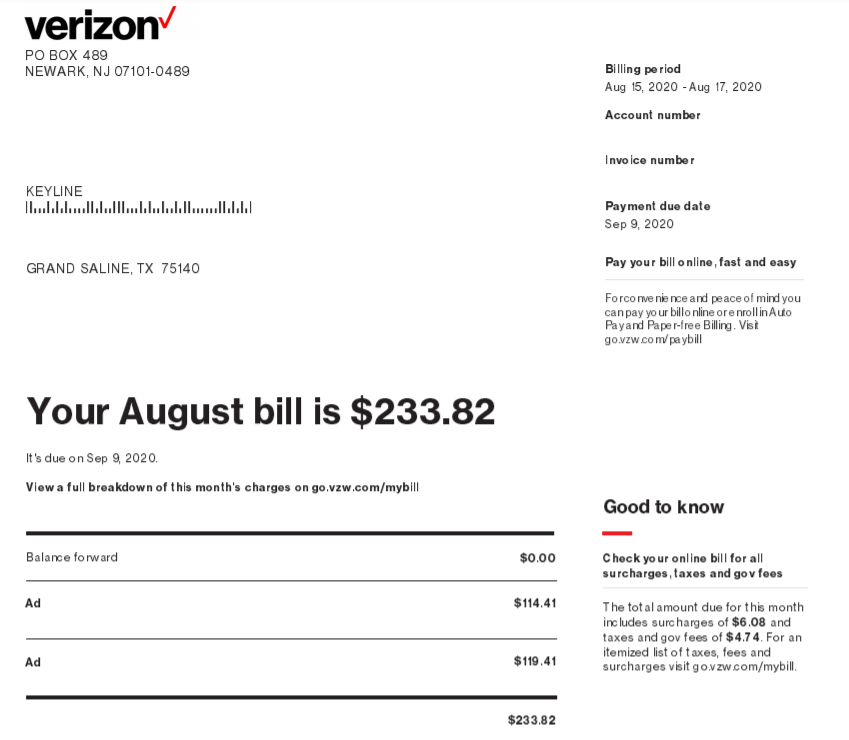 For your opening move, ask the agent to review your account for any ways to save money on your bill.
You don't need to give any particular reasons why you want to save money. Verizon customer service representatives are very used to this request.
They'll typically need some time to look at their system to see what options you have.
Verizon Line Discounts and Loyalty Credits
Two of the most common ways to save on your existing bill are line discounts and loyalty credits.
Verizon has per line charges per phone. It's possible that their current per line charges are cheaper than what you're currently paying. They also have line promotions from time to time that can lower your per line charges up to 50%.
These are random and you're only going to be able to take advantage of them if you know they're going on. They're often state-specific.
If you're a long-time or valuable Verizon customer, agents sometimes provide loyalty $10-$20 a month discounts for 12 months.
Monthly loyalty credits will either be available on your plan or not. If neither of these options works, you may want to consider changing your plan with Verizon.
If you just want to learn how to cancel your Verizon bill, you can learn more from our guide on the subject.
Saving Money On Verizon: Existing Customers
Verizon changes its plan structures every couple of months of years to react to competition from other service providers like AT&T and T-Mobile. If you've been a long-time customer, it's likely that your plan hasn't changed and is no longer being offered.
This can be a benefit if you have a great unlimited data plan or if you lucked into a particularly good promotion. But the chances are good that prices are cheaper now.
If there's no line discount or loyalty credits available, then see if you can change your plan to get savings. Most of the time there are only small differences between the plans. With bigger changes, you could save even more by getting a gig plan instead of an unlimited plan.
But wait, there's more! Two of the biggest ways that customers overpay are on phone insurance and hotspots.
Saving on Verizon Insurance
How much is your iPhone from 2 years ago worth? The chances are you paid $1,000 but that same phone is only worth $500.
It's weird how phones work like that. But that's just the way it is.
Unfortunately, if you get insurance for your phone, the monthly rate stays the same. Meanwhile, the replacement phone you'd receive in the case of a claim gets cheaper and cheaper to replace.
You can fix that. If you got insurance when you bought your phone, you're likely purchased insurance with a company called Asurion. Verizon offers insurance as well that provides the same level of protection at a lower price.
You can save significantly with these plans. Besides single-line discounts, you should check to see if you can save by bundling the insurance coverages for all the phones of your plan rather than getting individual insurance on each phone.
You can save about $6 for each phone per month. We've seen savings in excess of $50 a month for negotiating the best insurance package for clients. If none of these tactics work, there are other guaranteed ways to save money.
Phone broke already? Learn from our friends at Compounding Pennies how to repair a cracked phone screen.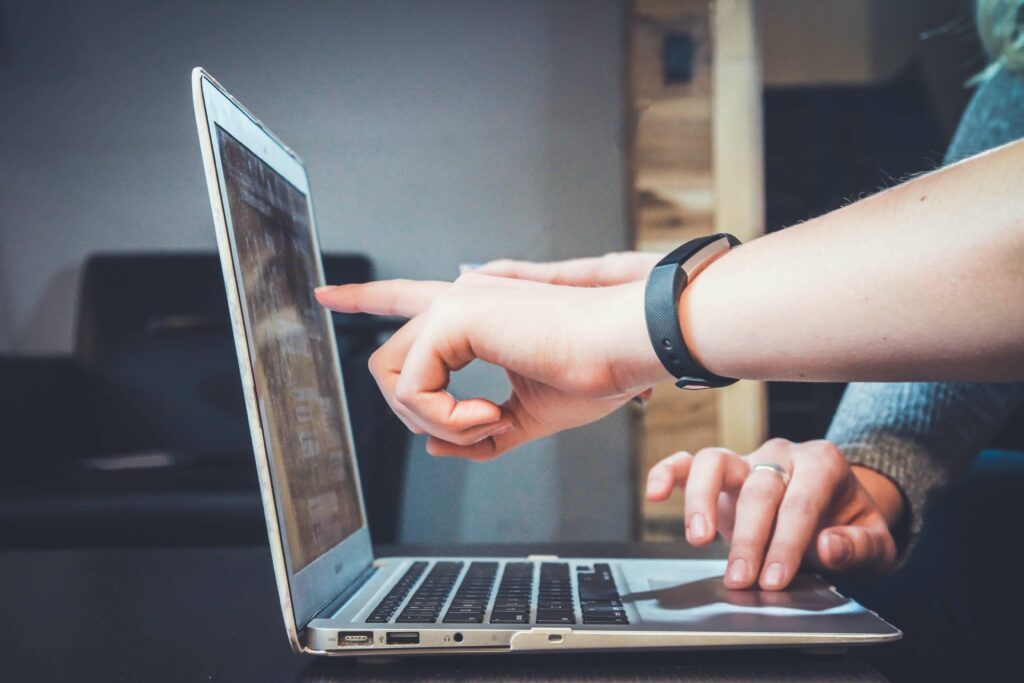 All Verizon subscribers can save $10-$20 a month if they're willing to downgrade their hotspot.
The primary difference between Verizon's premium Get More Unlimited plan and Start Unlimited regular plan is the inclusion of a hot spot with 15gb of data.
If you don't use your hot spot much, change your plan and save that $10 to $20.
Want to save on your Fios bill, learn how to save on Verizon internet here.
Other Ways To Save with Verizon Wireless
Verizon provides a $10 discount if you autopay your account every month. You don't need to talk to a representative to activate this offer.
Just set up your account on auto-pay online or in the Verizon app and you'll save.
Verizon also provides discounts to affinity groups. If you are a member of the military or an eligible company, you can get significant monthly savings as well.
You can find out if your company offers a program at this link.
Verizon sticks a lot of its clients with unneeded services that you don't realize that you're paying for.
Some of the top culprits are Verizon Cloud, Jet Pack, Home Protect, Tech Coach, and Smart Family.
If you have any of these services and you don't use them, get rid of them and save money.
They're typically between $5-10 a month but this is money that you should just keep rather than giving to Verizon.
Verizon One Time Credits
Verizon is not super generous with providing one-time credits to customers.
If you're a long-time Verizon customer, you can get a $10-$20 one-time credit but that's generally the max.
You can generally get late fees/activation charges in the last couple of months refunded as well.
To get all these savings, it's important to log into your Verizon account and get your latest bills.
Lower Your Verizon Bill With BillSmart
Of the four major phone carriers, Verizon is the most difficult provider to get significant savings from.
With these tips, you'll be able to get the lowest rate and put money back in your pocket.
If you'd like the experts to handle the negotiating for you, we're happy to help.
Our agents spend their entire workday negotiating Verizon bills. With BillSmart on your side, you're guaranteed to maximize the savings you can get on your bill.
We're so confident that our negotiations are free if we don't save you money. Click the link below to get started!