How To Get A Lower Spectrum Bill
Lowering your Spectrum bill isn't hard but a little bit of knowledge you can get the lowest rate.
At BillSmart, we've negotiated thousands of Spectrum bills and saved our clients hundreds of thousands of dollars. We made this guide so you could learn from our experience.
If you don't want to put in the time, we're happy to lower your Spectrum bill for you. We have an 83% success rate with Spectrum and save clients $325 on average.
To get started, just click the button below.
Pre-Negotiation Preparation
Before you negotiate, it's important to have your bill handy and to review it.
If you don't get the statements mailed to you, you can access and download your bill online at Spectrum's website.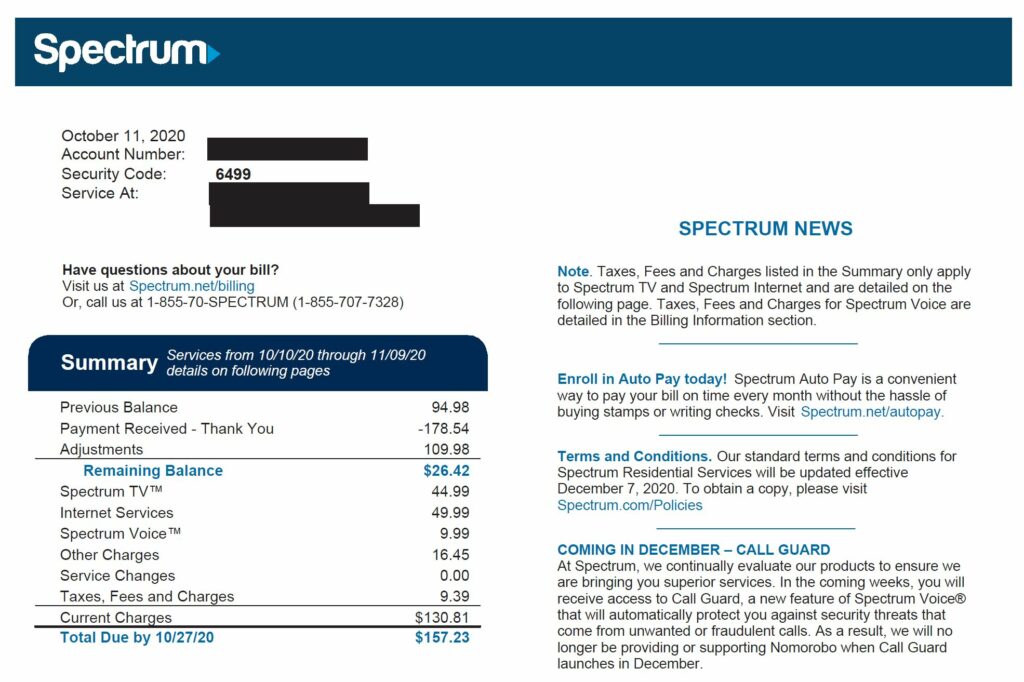 The information you'll need is the account number and the security code. Make sure to have these on hand especially if you're calling with a different phone number than the one associated with the account.
You can either call or chat with Spectrum. The best number to call them at is (833) 267-6094 and you can also chat with Spectrum by going to https://www.spectrum.net/contact-us/.
We recommend calling rather than chatting online. Voice support agents have more authority to make the changes to your bill that will save you the most money.
Spectrum Deals For Existing Customers (2022)
The best way to reduce your Spectrum bill is to pick up a promotional offer. Just ask the customer service representative if there are any ways you can save money on your bill.
They will then look at their system to see if it will allow them to give you a discount. The game Spectrum plays is that instead of increasing prices on subscribers, Spectrum provides discounts that fall off.
Once the discount falls off, you are at the regular price. However, by asking for a promotional discount, you can get back to that lower price.
We have found there is not much variation between Spectrum's promotional offers. The most common discounts are $10, $15, and $20 a month.
This might not seem like a lot but $20 off a month is $240 a year.
One nice thing about these discounts is that they apply even for lower-priced plans. If you can get $15 off an $80 plan – that's almost 20% off your monthly bill.
If a representative says that there are no promotional offers available, you're going to need to make more dramatic changes to your plan.
Just want to cancel your Spectrum internet service? Find out how to do so here.
You can also learn how to save on other cable providers like Xfinity and Directv with some of these other blog posts we've written.
Downgrade Spectrum Plan Features You Don't Need
If there's no promotional offers, you should then evaluate your current plan to remove unneeded features.
Our experience has been that the savings for Spectrum are more from saving on your TV service rather than your internet service.
One common way to save is to remove premium channels that you are no longer using like HBO and Starz. By removing these channels, you can save up to $15 a month. You can also often get these channels for free for a couple of months.
Just ask the representative for a freebie or you might get a big promotional offer as you go through the cancellation process.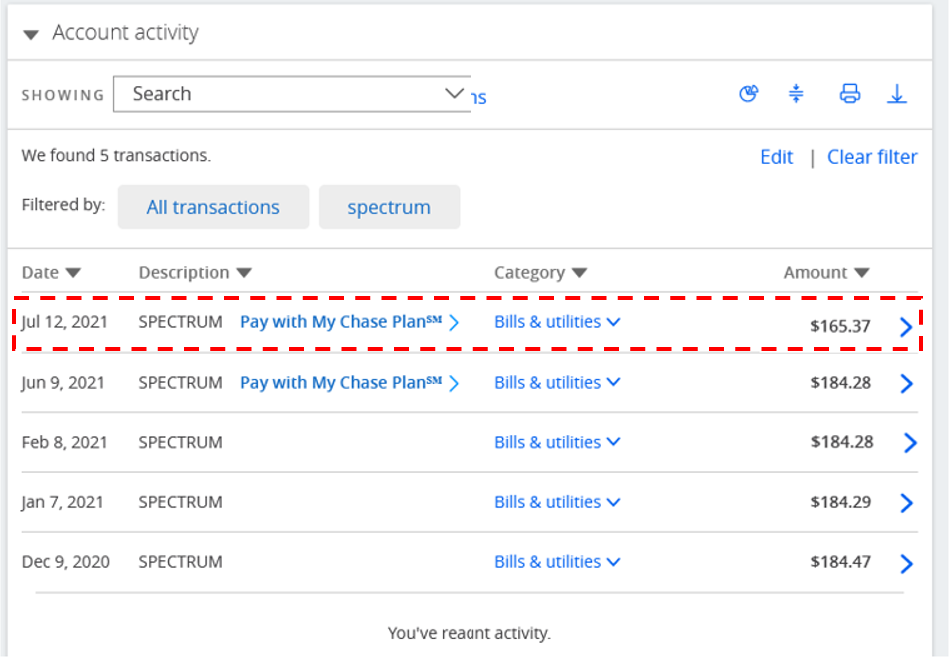 You should also explore to see if you have more channels than you need with your TV service. Sometimes these channel changes are minor. Plan lineups might have changed and getting rid of 7 channels could save you $30+ a month.
If you're okay with more extensive changes, you should downgrade from your Gold or Silver plan to a Select plan. This reduces your channel count from 270 to 100 but you often find you're not missing BBC America that much when you have $60+ a month back in your pocket.
You could also be overpaying on Spectrum rented devices. Check how many receivers you are paying for versus using currently. If you're not using an extra receiver, you can return it and save $6.95 a month.
If you're also renting a modem, see if you can just buy your own modem and get rid of that rental cost. It will take a couple of months to break even but it'll be worth it.
You'll get faster internet speeds and save you a lot of money in the long run.
Spectrum One Time Credits
Besides lowering your monthly plan, you can often get one-time credits on phone/cable bills that apply to your next bill. Examples include loyalty credits, outage credits, courtesy credits, late fee reversals, activation fee reversal, and phone payout waivers.
Spectrum is one of the least generous providers of one-time credits. The typical one-time credit is around $10 although at times you can get $20 or $25.
It doesn't make sense to call Spectrum just for one-time credits as it does for providers like Sprint that give $100 credits.
However, I would ask for a one-time credit if you're don't get a recurring discount to get something for your time. You should also ask if you were able to successfully negotiate your bill because we could all use a free $10 or $20.
I think the reason for this is because Spectrum tries to have a reputation as the cable/internet provider with the most transparent pricing. Fewer pricing games and fewer plans mean there's less room to give out discounts.
Cable companies are also local monopolies so they also realize that they have no or very little competition in many of the locations that they operate in.
Spectrum is a $400bn company. They can afford to spare $10 here or there for customers that ask.
Lower Your Spectrum Bill With BillSmart
It's simply the case that Spectrum is one of the tougher service providers to get discounts from.
However, if you do everything right you have a pretty good chance of lowering your bill by 20% or more.
If you don't have the time for that, we're happy to do it for you. We don't just get you the lowest rate the first time we negotiate your bill for you.
We also renegotiate your bill when our AI becomes aware of a discount you could be eligible for.
Best of all, our service is free if you don't save money. To get started, just click the button below