What Channel Is FS1 On Dish?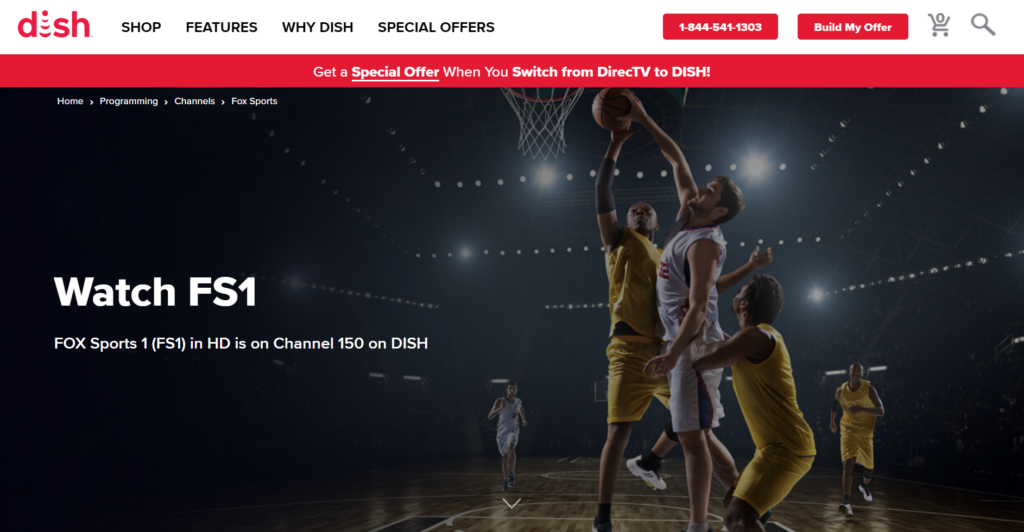 Dish customers can watch FS1 (Fox Sports 1) on Channel 150. Its sister channel FS2 is conveniently next to it on Channel 149.
149 and 150 are going to be the right channels for FS1/FS2 on Dish no matter where you live in the US.
That's one of the perks of getting TV from a satellite company compared to a cable company. There's not going to be multiple channels or different channels depending on your zip code.
For the rest of this article, we'll walk you through what sports and programs air on Fox Sports 1 and FS1 on Dish and other pay tv companies as well as other ways you can watch the channel.
Tired of paying $100+ a month for TV?
Cut your bill in half and pay as low as $40 a month with Sling TV.
In our extensive research, Sling TV has the lowest rates for the channels that you love and gives you the flexibility to choose the channels you want.
You can get started by clicking the button below.
Channels By City
Here are some of the bigger cities where you can watch the Fox Sports 1 Channel on Dish.
| | | | |
| --- | --- | --- | --- |
| FS1 Channel Info | | | |
| Location | Channel | Location | Channel |
| San Diego | 150 | New Orleans | 150 |
| Sacramento | 150 | Boston | 150 |
| Los Angeles | 150 | Baltimore | 150 |
| San Francisco | 150 | Detroit | 150 |
| Denver | 150 | Minneapolis | 150 |
| Washington DC | 150 | St. Louis | 150 |
| Orlando | 150 | Charlotte | 150 |
| Tampa | 150 | Omaha | 150 |
| Miami | 150 | Albuquerque | 150 |
| Atlanta | 150 | Las Vegas | 150 |
| Honolulu | 150 | New York | 150 |
| Chicago | 150 | Columbus | 150 |
| Kansas City | 150 | Oklahoma City | 150 |
| Seattle | 150 | Portland | 150 |
| Dallas | 150 | Philadelphia | 150 |
| Austin | 150 | Nashville | 150 |
| El Paso | 150 | Memphis | 150 |
| Houston | 150 | San Antonio | 150 |
For other service providers, check out our FS1 Channel Article.
FS1 On Dish
Channel 150 is the place to go on Dish to watch Fox Sports 1.
Don't ask me why FS1 is after FS2 although most of the best games are on FS1.
Fox Sports 1 is in a row of about 20 sports channels on Dish. Before FS2/FS1, is ESPN and its affiliated channels and after the Fox Sports channels are channels like the MLB and NFL Network.
When games aren't on FS1, sports commentary are on. The most popular news shows on FS1 are Shannon Undisputed and The Herd with Colin Cowherd.
What most people watch FS1 for is the games they air from the following leagues – the MLB, NCAA, Nascar, and FIFA.
It's a rich bounty.
For instance, 40 regular season MLB games are on FS1. From our research, at least 8 of the playoff games will air exclusively on the channel.
That makes Fox Sports 1 a can't miss channel.
Besides MLB, both NCAA football and basketball are on FS1. Some notable games you've got to watch include the Holiday Bowl and the Pac 12.
Finally, Nascar and soccer are on FS1. The World Cup is likely to come back on Fox Sports 1 in 2026 and you're not a true Nascar fan unless you're able to watch the best races on the channel.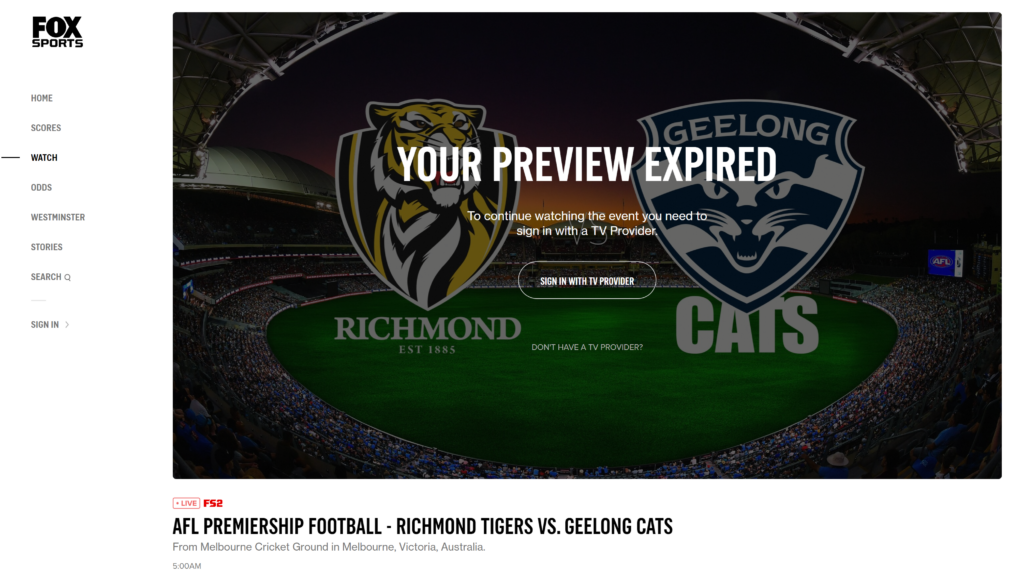 What Channel Is FS2 On Dish
Go to Channel 149 to watch FS2 on Dish.
Fox Sports 2 runs mostly reruns of FS1 programs. If there's multiple games, the bumped game will air on FS2 instead of FS1.
FS2 does have unique content of its own. There's not much but they have Big East basketball and Mountain West Football.
You'll also have the chance to watch some classic and new Rugby games as well.
Most people get FS1 and FS2; they're useful to have together but most people will spend more time watching Fox Sports 1.
Fox Sports On Dish
Fox Sports on Dish is more than FS1 and FS2.
It's also the games that air on the FOX broadcast channel and even Fox Business!
Unlike Fox Sports 1 and 2, finding the broadcast Fox channel can be more of a challenge.
That's because broadcast channels developed differently than cable networks and have a lot of affiliates who had all different channels.
The easiest way to find the right channel is to check out our guide to the Fox Channel on Dish.
A final thing that you need to know is that games will air on Fox Business on busy weekends. That's because the market is closed those days and the same parents owns all those channels.
If there's a good game and you can't find it, check it out there.
Lower Your Dish Bill With BillSmart!
It's not hard to find FS1 and FS2 on Dish but it can be annoying to have to memorize the channels every time the new season starts.
Luckily, your friends at BillSmart have your back to tell you what channels and games are on the channel.
Want to save money on your TV bill?
Sign up for Sling TV to save up to 68% on your monthly bill. You can put almost $1,000 a year back in your pocket by switching.
Right now, there's a promotion to get 50% off your first month and a free Amazon Fire Stick.
Click the button below to start saving.