What Channel Is TNT On Dish?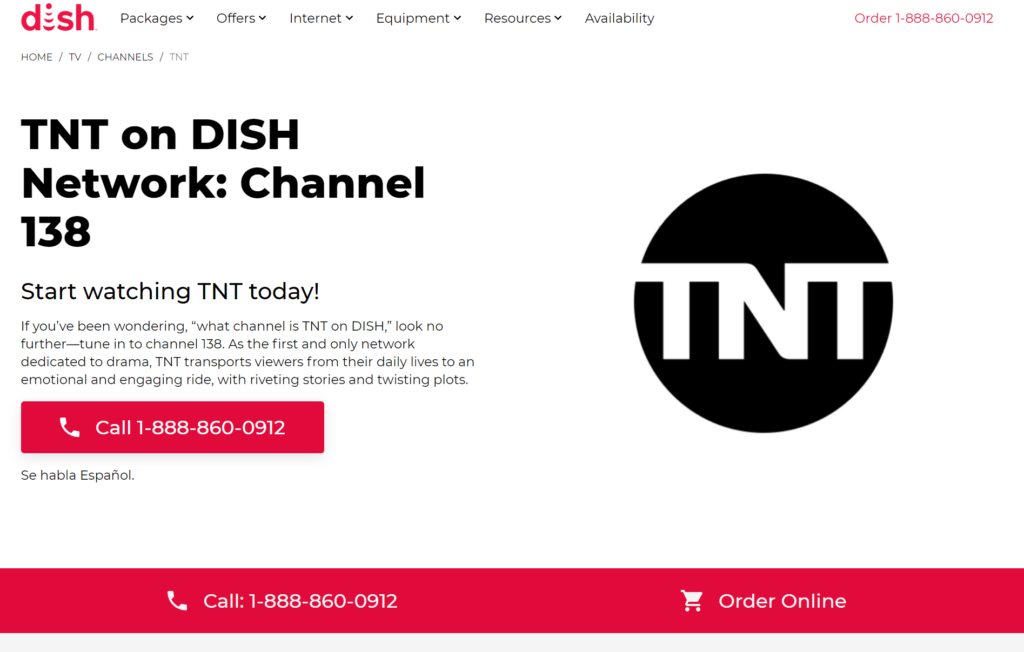 You can watch the TNT Network on Channel 138 on Dish. TBS is right next door on Channel 139 if you want to switch baseball games.
138 is the right channel throughout the country for Dish customers. Things aren't as easy if you're with a cable TV provider like Xfinity or Spectrum.
These companies have different and multiple channels for the same network depending on where you live.
In this guide, we'll walk you through what shows and movies currently playing on TNT as well as what games and series you can watch on the channel.
Read on and if you'd like to save money on your Dish bill, click the button below to sign up for BillSmart.
We can save you up to 30% on your bill and our negotiations are free if we don't save you money.
TNT Dish Locations
Don't make it complicated. To watch TNT on Dish, just go to Channel 138.
| | | | |
| --- | --- | --- | --- |
| TNT & Dish | | | |
| Location | Channel | Location | Channel |
| San Diego | 138 | New Orleans | 138 |
| Sacramento | 138 | Boston | 138 |
| Los Angeles | 138 | Baltimore | 138 |
| San Francisco | 138 | Detroit | 138 |
| Denver | 138 | Minneapolis | 138 |
| Washington DC | 138 | St. Louis | 138 |
| Orlando | 138 | Charlotte | 138 |
| Tampa | 138 | Omaha | 138 |
| Miami | 138 | Albuquerque | 138 |
| Atlanta | 138 | Las Vegas | 138 |
| Honolulu | 138 | New York | 138 |
| Chicago | 138 | Columbus | 138 |
| Kansas City | 138 | Oklahoma City | 138 |
| Seattle | 138 | Portland | 138 |
| Dallas | 138 | Philadelphia | 138 |
| Austin | 138 | Nashville | 138 |
| El Paso | 138 | Memphis | 138 |
| Houston | 138 | San Antonio | 138 |
Current TNT Content Lineup
Most of the time, TNT plays reruns and movies on Channel 138 for Dish customers and other pay TV subscribers throughout the country.
TNT has a decent movie library comparable to bigger players like HBO and Netflix. They have less than 100 movies, but these include heavyweights like Rocket Man and Tenet.
Movies start at 11 am during the weekends and at 2 pm during the weekdays. When a game is on, they'll show the game rather than their movie catalog.
For the rest of the time when games and movies aren't playing, TNT plays reruns.
They have the rights to NCIS New Orleans, Supernatural, Lucifer, and Charmed.
TNT also has created original content like Good Behavior and Will but currently, not many of those shows have new episodes.
Other Ways To Watch TNT
Besides watching TNT on Channel 138, Dish customers can also watch on their phones and TV.
If you'd like to do that, you could use Dish's solution DISH Anywhere or you can watch it on the TNT website or app.
Unfortunately, TNT's content is valuable, and they won't let you watch most of their content for free.
For movies, you can watch their library on-demand once you log into your Dish or other pay tv account much like you would on Netflix or HBO Max.
You can kind of watch TV live on a program-by-program basis but unless you're logged in, you can only watch for a couple of minutes before they cut you off.
I prefer using DISH anywhere than trying to use TNT. It's easier and won't log you off when the next show comes on.
The movies anywhere feature on the TNT website is nice though.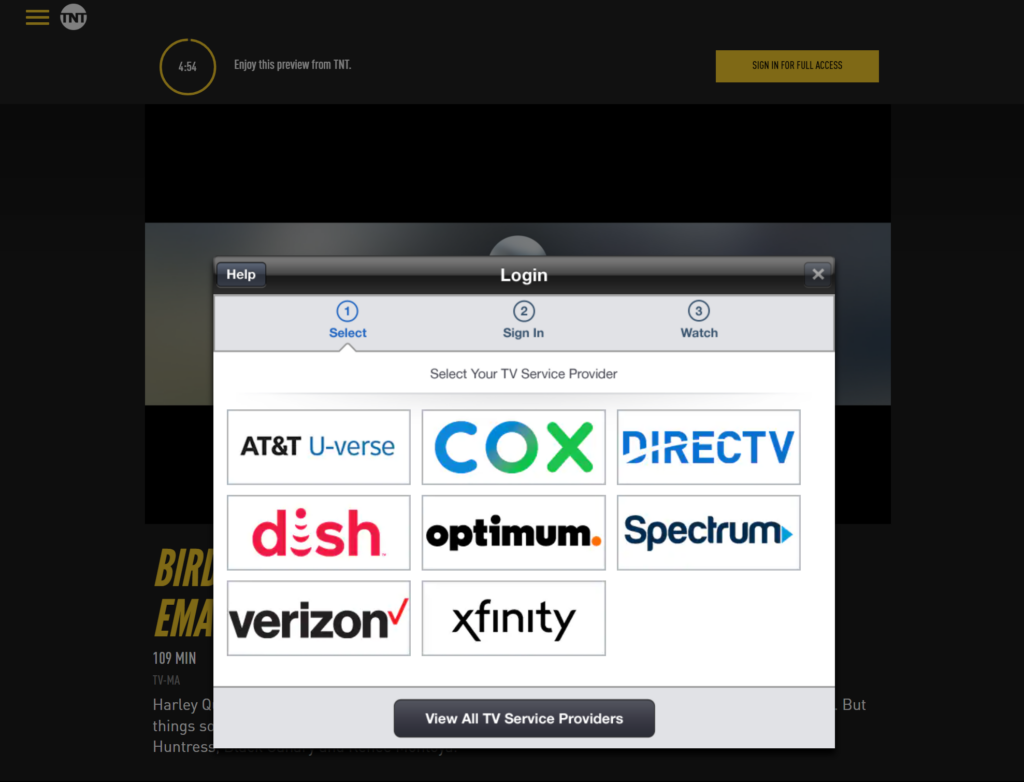 Sports On TNT For The Dish Network
Most people watch TNT on Dish on Channel 138 to watch their favorite sports that TNT has the rights to.
TNT airs the live games of some of the most popular sporting leagues in the country such as the NBA, NHL, MLB, and the NCAA.
They're best known for showing the NBA. They have the rights to so many NBA games that they often have a feature called doubleheaders.
That's when they show NBA games back-to-back.
Some of the most popular games of the season are also on TNT. These include the playoffs and finals, the All-Star Game, and opening night games.
If you want more raw basketball, many march madness games air on TNT alongside sister channels like TBS and TruTV. The final 4 is on TNT on even-numbered years like 2024.
Probably the second most popular sporting event on TNT is the NHL. They only got the rights a year or two ago but games air on Wednesdays and you'll be able to watch the playoffs and finals on TNT.
Finally, TNT airs some MLB games and a competitor to WWE called the AEW.
MLB games are usually on the channel because a previous game on TBS ran too long and they don't want people to miss the start of the next game.
Lower Your Dish Bill With BillSmart!
Given all the sports and movie content they have, TNT is one of the most important channels in TV packages.
Thankfully for Dish customers, you can watch on Channel 138 pretty easily.
Do you think that you're getting the best deal on your Dish Bill?
83% of Americans aren't. Sign up for BillSmart to get up to 30% off your monthly bill by clicking the button below.
Our negotiations are free if you don't save money.
Related Article