How To Cancel Dish Network
Unfortunately, Dish doesn't provide you with a lot of options to cancel your Dish bill. They want to make it as difficult as possible for you to cancel so you stay with them an extra month or forever.
At BillSmart, we have a lot of experience working with Dish. We wrote this guide to make the processing of cancelling your service as painless as possible.
If you're not ready to leave just yet, we're happy to lower your Dish bill and save you money. Clients save $354 on average. You can get started by clicking the button below.
Steps To Cancel
Call Dish at 888-621-2078
Pay any early cancellation fees
Return your equipment
Monitor your bill for additional fees
Dish Cancellation Number
The only way to cancel your Dish service is to call 888-621-2078.
Unfortunately, you can't cancel online or via the automated system. Instead, you must speak with a customer service representative to cancel your account.
Before canceling, you'll need to authenticate your account by entering your 10 digit Dish account number.
During the call, the rep will try to convince you to stay with Dish by offering to lower your bill or by giving you free services. This is the best way to get a good deal on Dish as an existing customer.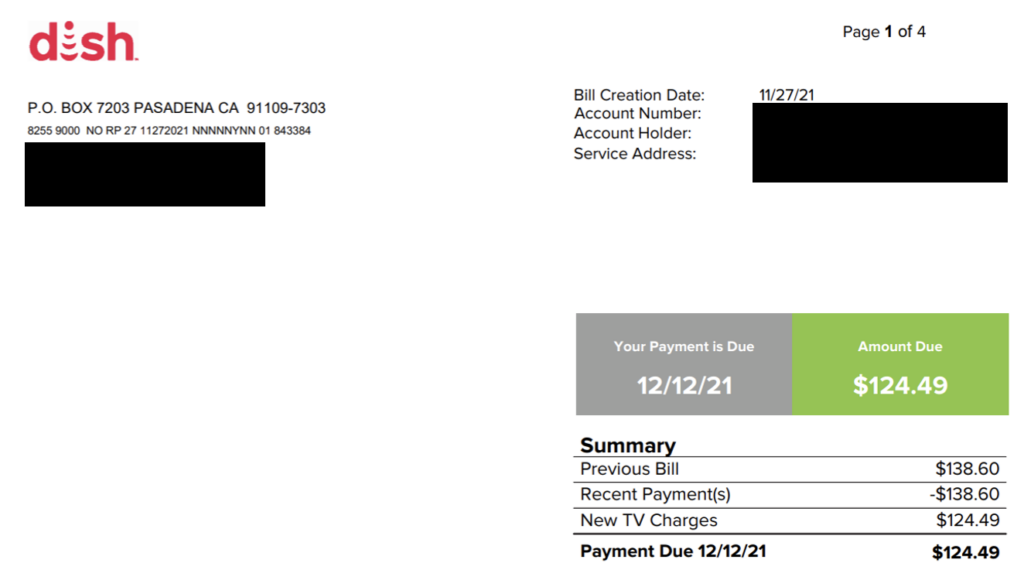 Because you must speak with a CSR to cancel Dish, you have to call when their centers are open. These representatives are available every day from 8:00AM – Midnight Eastern Time.
Want the best tips to lower your dish bill? We wrote an ultimate guide on that topic.
Dish Network Cancellation Fees
There is no cancellation fee for Dish but if you cancel your account before your contract ends, you'll have to pay an early termination fee.
Most Dish customers are on 2-year contracts with the company. While you can cancel your service at any time, canceling before your Dish Network contract is up means you'll have to pay an early termination fee.
The early termination fee for Dish is $20 per month for every month remaining on your Dish contract.
So if you cancel your 2-year contract after only 12 months, you will end up having to pay a $240 early termination fee according to the terms of your contract.
Before you cancel Dish Network, review your contract and your account so you know how many months are left. Budget appropriately so that the early termination fee doesn't strain your finances.
Returning the Equipment
After you cancel your Dish account, you'll need to return your leased equipment within 30 days of your account disconnection date.
Dish mainly wants you to return your node/hub and LNBF. In case you were wondering, you don't need to send them back the satellite dish they installed on your roof.
They also don't need you to send them back remotes, modems, or TRIA(s) as well.
Dish offers special instructions for returning all of this equipment on their website. After you cancel your service and make arrangements to return your equipment on the website, Dish will send you a box to return the equipment in.
If you need additional help, you can also ask Dish to send a technician to help remove your equipment.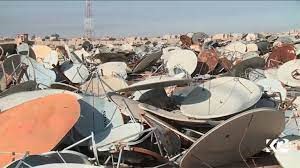 It is important to return the equipment promptly after you cancel Dish. Otherwise, Dish will start charging you a $15 fee every month.
Drop off your equipment at the nearest UPS. They provide a link to the closest UPS on their equipment return FAQ.
Keep An Eye On Your Bill
Once you cancel Dish Network, you still need to monitor your account for a couple of months. This helps you make sure that Dish did not sneak any additional fees onto your bill.
You can call Dish at 888-621-2078 to initiate a dispute over fees or to clarify why they charged you.
But if you aren't keeping an eye on your bill after you cancel your service, then any additional fees can come as a nasty surprise.
Lower Your Dish Bill with BillSmart
We hope this guide has been useful in your efforts to cancel your Dish bill.
If you're tired of overpaying on your phone/cable bills, we've created a solution that can save you a lot of time and money.
We've helped tens of thousands of customers save $1.5mm+ on their phone/cable bills to date and are just getting started.
Sign up by clicking the link below.