How To Lower Your Dish Bill
We're not going to lie – it's pretty hard to lower your Dish bill. Most Dish customers are trapped in a 2 year contract and Dish doesn't offer discounts for internet and phone bundling.
In this guide, we'll walk you through how you can lower and save money on your Dish bill.
At BillSmart, we've successfully negotiated thousands of cable and phone bills over the years. If you'd like us to negotiate your cable or phone bills and save you money, click the link below and register an account.
Best Way To Save On Dish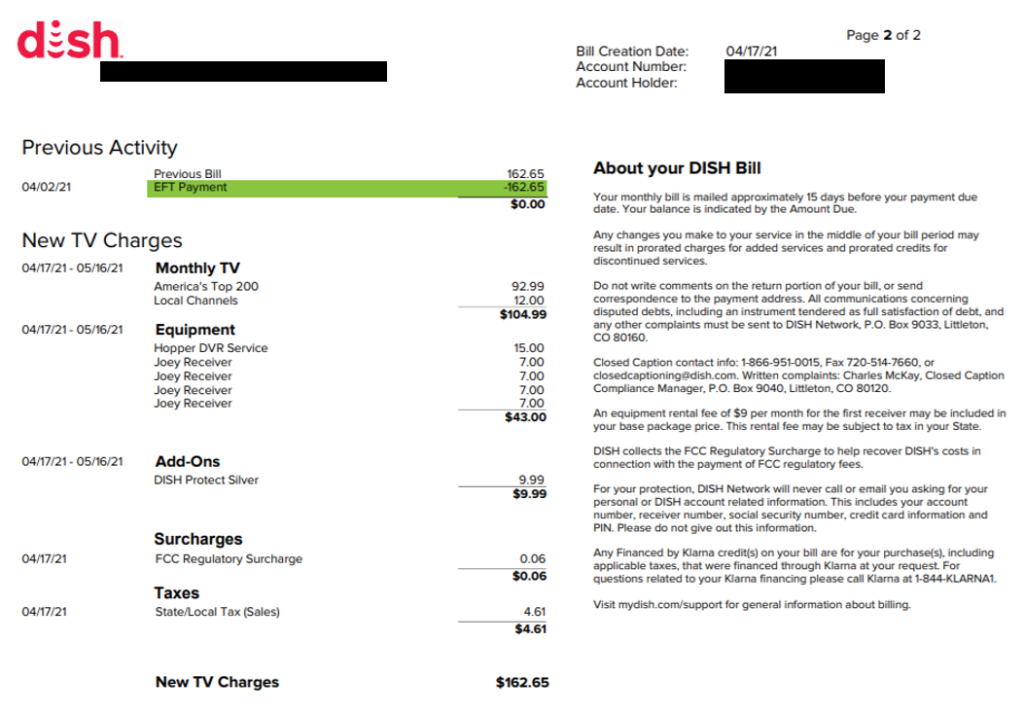 The best way to save money on your Dish bill is just to cancel and leave Dish.
Dish offers an increasingly expensive and outdated offering and maintains its profitability with hidden price increases and gotcha pricing.
If you're not in a rural area without internet, there are better ways in 2023 to access whatever channels you want.
America Top 120 is Dish's lowest tier plan. America's Top 120 is $64.99 for the first two years and then it goes up to $89.99.
If you're looking for a DirectTV alternative with a similar number of channels, I would just go with YouTubeTV.
YoutubeTV is $64.99 a month for 85 channels and the price doesn't go up after two years. Review the channel lineup to see if you're missing any channels that you need.
If you only watch a couple of channels, you can save even more with providers such as SlingTV. Ironically, Dish owns SlingTV.
They offer the Sling Blue or Sling Orange plans which are different sets of bundles for only $35 a month.
Dish is even less competitive if you consider that it costs $199 to get Dish to set up your service. There's also maintenance and take down costs that can add to your total bill. Satellite TV is dying because media can be streamed on the internet. Get with the times and ditch dish.
Want to learn and be entertained? Check out rules from Taxi for better financial living from The TV Professor.
Ways Dish Bills Are Outrageous
Dish is super sneaky with their customers and offers a bunch of services for free for the first couple of months before charging a monthly fee.
The worst offender is Dish Protect. Dish Protection is a $9.99 to $24.99 monthly subscription for Dish premium customer support and tech visits.
They give out Dish Protect for free for 6 months and then start charging you. I can guarantee you – Dish premium customer support isn't much different than regular Dish support.
If you need something fixed in your phone, you can generally get them to waive the tech fee because it's usually Dish's fault and they don't want you to cancel.
Dish banks on people not realizing that they're paying $9.99 a month for nothing and canceling after a couple of months when they realize they're being ripped off.
We've seen many customers who have had Dish Protect for years. It's really quite sad.
Other hidden fees include the Dish Movie pack. Dish automatically enrolls you into a $30 subscription for Showtime, STARZ and the Dish Movie Pack.
The Dish Movie Pack is a pretty funny and useless service. It's just a series of 11 movie channels like Hallmark Movies & Mysteries and Starz Kids and Family that you probably won't use.
You have 3 months to cancel by calling them or going online. Otherwise, you'll keep on getting billed $30 a month for something you probably don't want or need. Make sure you're not being scammed by these add-ons.
Dish recently bought Boost Mobile from AT&T. There are new ways to save on your Boost bill since this merger. Find out here.
One Top Way To Lower Your Dish Bill
In today's world, Dish is not the best way to get premium cable channels like HBO, Showtime and STARZ.
It's better to subscribe to these services a la carte, or by themselves.
The reason for this is that these services all have discounts for new customers. You can get a month for free and generally half off for 3 months.
Most premium cable channels only have a couple of hit tv shows and most people only watch one or two shows on a premium cable channel.
Once your show is over, you can cancel your subscription and stop paying. You can easily sign up with a different email once they have shows worth watching and repeat the free month and discounted first couple of months.
Cancelling and reactivation with Dish is much harder and you generally won't be able to get those nice new member discounts. Dish doesn't like their existing customers and doesn't want to give them good packages.
If you talk with Dish customer support, they'll generally give you a couple of months free on your premium cable channels. However, you can't do this too many times and this takes time and effort so you'll need to figure out if the customer support hassle is worth what you'll save.
Other alternative to Dish include DirecTV and Verizon Fios. You can learn how to save on your Fios bill and cut your DirecTV bill here.
Savings On Dish Hopper and Joey
Unfortunately, there's not many ways to save with your Hopper or Joey receivers. These are Dish specific cable boxes and they can and will charge you whatever price they think they can get away with.
However, you can save on your Joey receiver by making sure you're utilizing all of them.
If you have more Joey receivers than TVs, you should cancel one of your Joey receivers and send it back to Dish. This can save you between $5 to $15 a month depending on what kind of Joey receiver you have.
If you're more savvy, you could just have a Hopper and no Joey recievers. You can access your tv service with Dish anywhere and use a chromecast to project it on a TV
You can also learn how to save on cable bills here.
Dish Contract Savings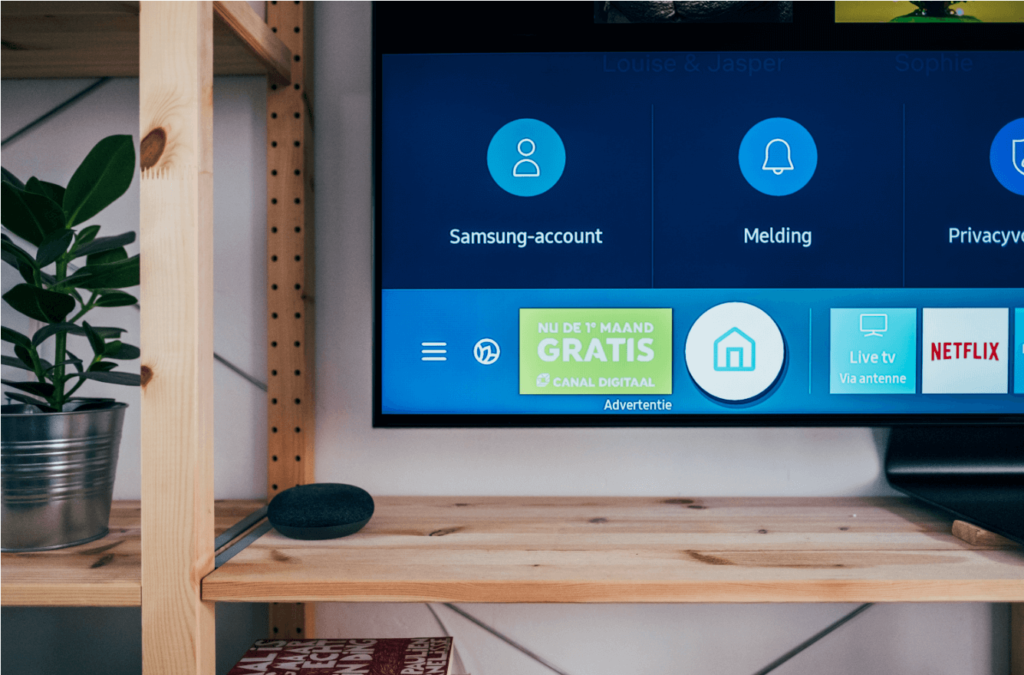 You can also lower your Dish bill by accepting another contract with Dish. Once your first contract with Dish is up, you go month to month.
If you don't play on moving for a bit, you can call Dish customer support to see if they will give you a discount for signing a contract for a year or two.
If you do that, you'll generally find you're at or near your introductory pricing.
You can also try to get a loyalty discount without signing up for a contract. We've found that generally Dish is not that generous with these.
You can sometimes get lower pricing with a two year contract and a contract with no early termination fee (which is basically the same as having no contract).
You can trigger this kind of offer by saying you want to cancel your account and be transferred to the retention team. They'll generally give you this discount once you start the steps to head out the door.
If you have late fees or other fees from Dish, we've generally found that you can get those waived.
Lower Your Dish Bill With BillSmart
We hope this guide to lowering your Dish bill has been helpful.
We built BillSmart to prevent everyday Americans from getting ripped off by service providers for Dish.
We're so confident that we'll save you money that our negotiations are free if you don't save money.
If you'd like us to negotiate your phone/cable bill and save you money, click the link below and we'll take it from there.