How To Cancel Your Sprint Service
Since the merger with T-Mobile, it's gotten more and more confusing how you're supposed to go about to cancel your Sprint service.
At BillSmart, we've dealt with Sprint extensively before and after the merger so we know the best ways to deal with them.
Just want to save money on your Sprint bill?
Sign up for BillSmart by clicking the button below.
We save our clients $352 on average and our success rate is 83% on average.
Sprint Service Cancellation Phone Number
You can cancel your Sprint service by calling (888) 211-4727 and speaking to a representative.
If you're on a business plan, call (800) 927-2199 to cancel.
For both normal and business plans, you can also dial *2 on your Sprint phone to start the process.
After doing some research, the cancellation numbers above are just regular customer support numbers vs loyalty/retention departments.
It's been our experience that Sprint has decent customer support.
Most of their agents can help you do what you want to do and are authorized to give out bigger credits to customers compared to bigger phone companies that have different tiers and specializations of agents.
Compared to most phone companies, Sprint gives you very little info about how to cancel your account. This lack of data and potential confusion has just increased since Sprint merged with T-Mobile.
Cancelling Sprint Online
To cancel your Sprint service online, go here and click the Chat with us button.
Type in cancel your account and a representative will join you on the chat very quickly.
Before canceling, this representative will ask you why you want to cancel and try to get you to stay with Sprint.
These cancel save attempts are good opportunities to get Sprint to give you things like lowering your bill or free services.
However, if you're ready to leave Sprint, give the rep your phone number and 6-digit pin and go through the cancellation process.
Sprint chat support is available 24/7. Unlike many phone companies, Sprint allows you to cancel your service with them online.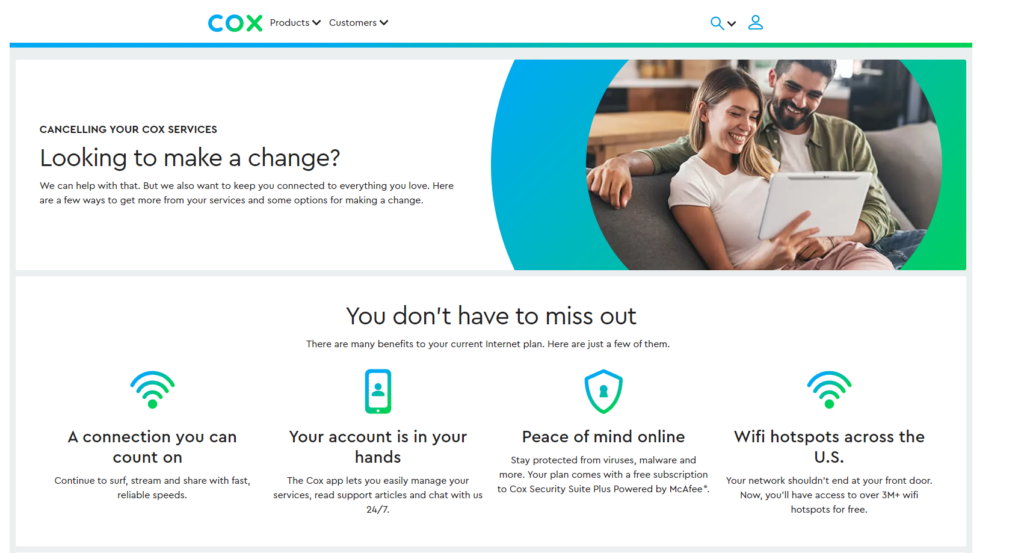 How To Cancel A Line With Sprint
There are 3 options for canceling a line with Sprint
Call customer service at (888) 211-4727
Make changes to your account online
Chat with customer support online
The easiest way to cancel a line with Sprint is to log into your account and change your service.
Just go to account overview and click which line you want to remove.
For all these things, please note that to make changes on your account, you need to be verified as an authorized user and usually need to be the account holder to make these big changes.
If you're mid-cycle, the line will be removed on your next statement (assuming your order goes through).
If you have a more complicated situation, you're probably going to be better off talking to a customer support representative.
For those who have more time, I recommend chatting as you can chat and do something else as the rep fixes your issue for you.
Another nice thing about chatting is that you can get full transcripts of the chat emailed to you.
Feel free to call if you're more comfortable. It'll require more focus from you but it also puts more pressure on the agent to fix your problem as well.
When talking to representatives, make sure to get a reference number/order confirmation in case something gets messed up.
How To Cancel A Deceased Family Members Account
Sprint has specialized services for people to call to cancel the accounts of loved ones who have died.
If your loved one was the account holder, Sprint recommends that you call (866) 412-8519 to start the cancellation process.
For non-account holders who have died, you can call (888) 211-4727.
Here are some other ways
Email FamilyAssist@sprint.com
Mail info to Attn: Family Assistance Support Team P.O. Box 7951 Shawnee Mission, KS 66207
Fax 866-766-2491
The information you'll need for these methods are name, cell phone number, last 4 digits of the social security number, and the date of death.
We're sorry for your loss and we hope that you're in this situation the info we provided was helpful.
Lower Your Sprint Bill With BillSmart
If you're looking to lower your phone bill, Sprint is among the most generous phone companies out there today.
Maximize your savings with the experts.
BillSmart has saved tens of thousands of clients $1.5mm+.
Click the link below to sign up.
Other Related Articles
How To Pay Your Sprint Bill
Sprint Promotions For Existing Customers