What Channel Is CW On Dish Network?
The CW is on a different channel on Dish depending on where you live if it's even available.
In our research, we found that the CW wasn't available in big cities like New York and LA. It's probably a contract dispute but that can be a huge deal if you're trying to stay up to date with your favorite shows like the Flash or Riverdale.
We prepared this guide so you can find the right channel to watch the CW on your Dish TV if it's available in your city.
Tired of overpaying on your Dish bill?
Get the lowest rate and put money back in your pocket with BillSmart.
We save our clients $352 on average and our negotiations are free if you don't save.
Click the button below to get started.
CW On Dish
| | | | |
| --- | --- | --- | --- |
| Dish CW Channels | | | |
| Location | Channel | Location | Channel |
| Yuma | NA | Atlanta | 69 |
| Phoenix | 61 | Chicago | 26 |
| Bakersfield | 25 | New Orleans | 38 |
| Fresno | 59 | Boston | 56 |
| Los Angeles | NA | Detroit | 50 |
| Sacramento | 31 | Las Vegas | 33 |
| San Diego | 6 | New York | NA |
| San Francisco | 44 | Philadelphia | 57 |
| Denver | 2 | Memphis | 30 |
| Colorado Springs | 57 | Nashville | NA |
| Washington DC | 50 | Austin | 54 |
| Fort Worth | 33 | Brownsville | NA |
| Jacksonville | 17 | Dallas | 33 |
| Miami | 39 | El Paso | 17 |
| Orlando | 18 | Houston | 39 |
| Tampa | 44, 8695 | San Antonio | 35 |
Cities Where The CW Isn't Available
There are some cities where's there no Dish Channel where you can watch the CW.
The places where we found this was the case were Yuma, Los Angeles, New York, Nashville, and Brownsville.
Those are some pretty big cities.
We doubled checked and did additional research to make sure this was the case and the likely reason why is that Dish is in a carriage dispute with the company that owns the CW.
Don't worry – we'll continue to monitor the situation and update this article once the CW is available again in those areas.
Dish in general has had a lot of troubles lately. Their website was hacked for a couple of days when we were writing this article.
Haha, it may be time to switch to a better TV provider.
Dish CW Channels (California)
In California, you can watch the CW Channel on Dish on Channel 6 in San Diego.
For the other cities in CA, the CW channel is further out if it's even available at all.
25 and 59 are the right channels to watch in Bakersfield and Fresno respectively.
Sacramento and San Francisco residents can watch on Channel 31 in Sacramento and on Channel 44 in SF.
CW isn't available on Dish at all in LA when we last checked.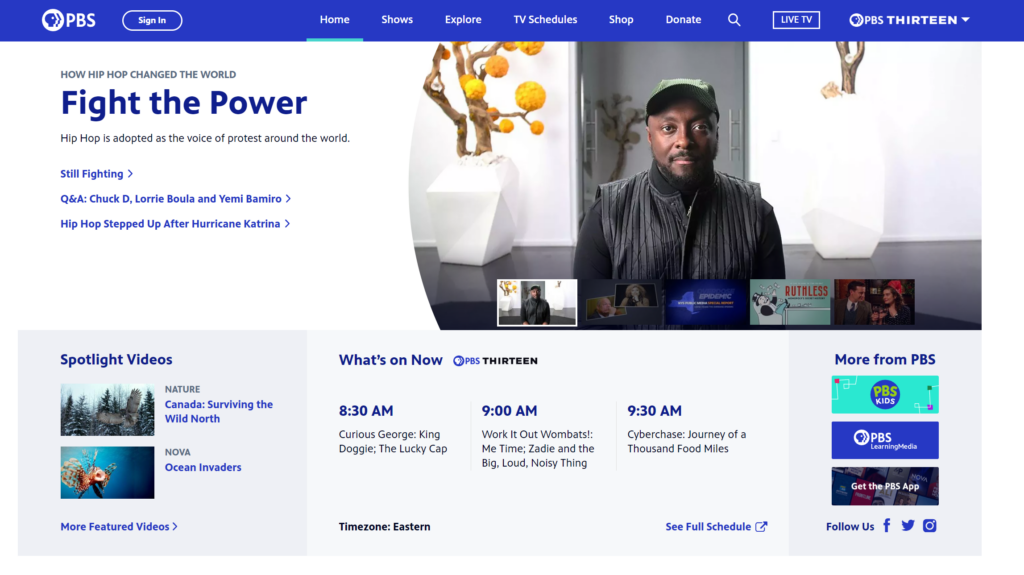 Where You Can Watch In Texas
The CW is on the channel range 17 to Channel 54 for Dish customers in Texas.
Dallas residents can surf to Channel 33 to watch the CW while you'll need to go to Channel 35 in San Antonio and to 39 in Houston.
Channel 17 is the lowest-numbered CW channel on Dish and is the right channel number to watch in EL Paso.
You can't watch CW at all in Brownville when we last checked but if you're in Austin, you have a chance to watch the CW by going to Channel 54.
Florida CW Dish Channel Guide
Dish customers can watch the CW on Channel 17 in Jacksonville and Channel 18 in Orlando.
There are actually two channels where you can watch the CW in Tampa – 44 and 8965. I doubt most people ever go to 8965 but it's good to have the option I guess.
Finally in Miami, the right channel for the CW is Channel 39 while in Fort Worth you can watch on Channel 33.
I've always felt that the lowered numbered channels are the most popular channels in the area and further out channels are the least popular ones.
By that measure, the CW is super popular in Denver because it's on Channel 2.
Where the CW doesn't have as big of an audience is in Phoenix and Atlanta, where you need to go all the way to 51 in Phoenix and 69 in Atlanta to start watching.
Lower Your Dish Bill With BillSmart!
We hope our guide helped you with your epic quest to find the CW channel and watch Riverdale.
If you're ready for your next mission, sign up for BillSmart by clicking the button below.
We've saved our clients $1.5mm+ to date and we'd love to help you lower your bill.
You could save up to 30% on your monthly bill.