What Channel Is The Paramount Channel On DirecTV?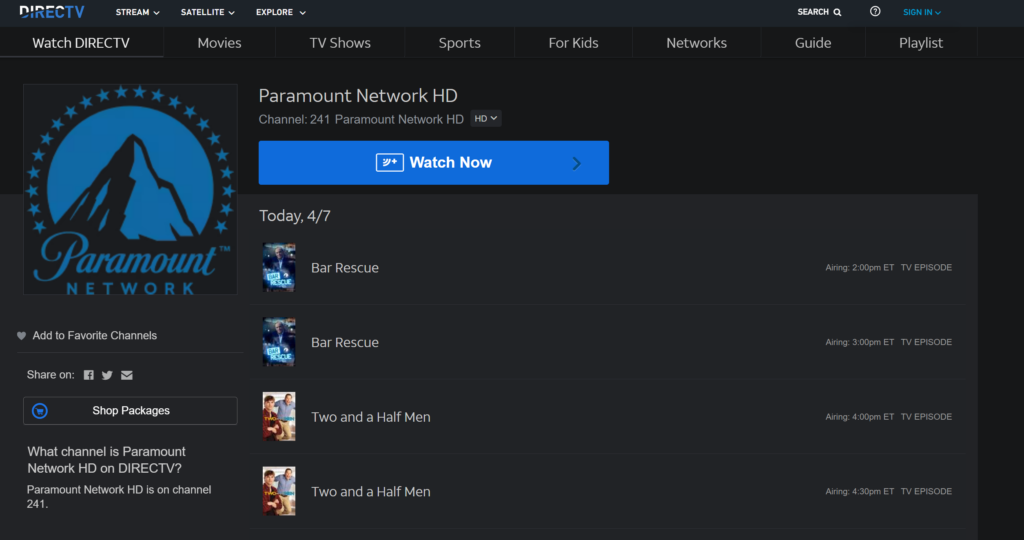 DirecTV customers can watch the Paramount Channel on Channel 241. That's the right place to go if you want to watch their hit shows like Yellowstone and Bar Rescue.
However, it can be confusing to figure out which shows are on the Paramount Channel and which are on Paramount Plus.
We'll walk you through when and where you can watch your favorite Paramount shows as a directv customer in this guide.
If you want to watch great shows like Yellowstone 1883 with Harrison Ford or the Tulsa King, sign up for Paramount+.
Click the button below to get started.
City Channel Guide
The Paramount Channel is on Channel 241 for Directv customers across the United States. You can take a look at what channel it's on your city below.
| | | | |
| --- | --- | --- | --- |
| Paramount On DirecTV | | | |
| Location | Channel | Location | Channel |
| San Diego | 241 | New Orleans | 241 |
| Sacramento | 241 | Boston | 241 |
| Los Angeles | 241 | Baltimore | 241 |
| San Francisco | 241 | Detroit | 241 |
| Denver | 241 | Minneapolis | 241 |
| Washington DC | 241 | St. Louis | 241 |
| Orlando | 241 | Charlotte | 241 |
| Tampa | 241 | Omaha | 241 |
| Miami | 241 | Albuquerque | 241 |
| Atlanta | 241 | Las Vegas | 241 |
| Honolulu | 241 | New York | 241 |
| Chicago | 241 | Columbus | 241 |
| Kansas City | 241 | Oklahoma City | 241 |
| Seattle | 241 | Portland | 241 |
| Dallas | 241 | Philadelphia | 241 |
| Austin | 241 | Nashville | 241 |
| El Paso | 241 | Memphis | 241 |
| Houston | 241 | San Antonio | 241 |
The Right Channel For Yellowstone On DirecTV
You can watch new episodes of Yellowstone on Directv on Channel 241 when they come out in Summer 2023.
To watch previous episodes and seasons of the main Yellowstone series, you have two options.
The first is to sign up for the Peacock streaming service to watch online. Because Paramount didn't know that Yellowstone would be such a hit, they sold the streaming rights to Comcast.
Another option that you have is to watch past episodes via online DVR.
You can go to the Paramount Channel site to log in with your Directv account or you can just go to Directv stream and log in and watch past episodes.
Looking at the schedule for the Paramount channel for a couple of weeks, it's mostly Bar Rescue and Two and A Half Men reruns.
I wish it was easier to just change the channel to the Paramount Channel and watch an episode Yellowstone when it's on but they made it really complicated.
What Channel is Paramount Plus On DirecTV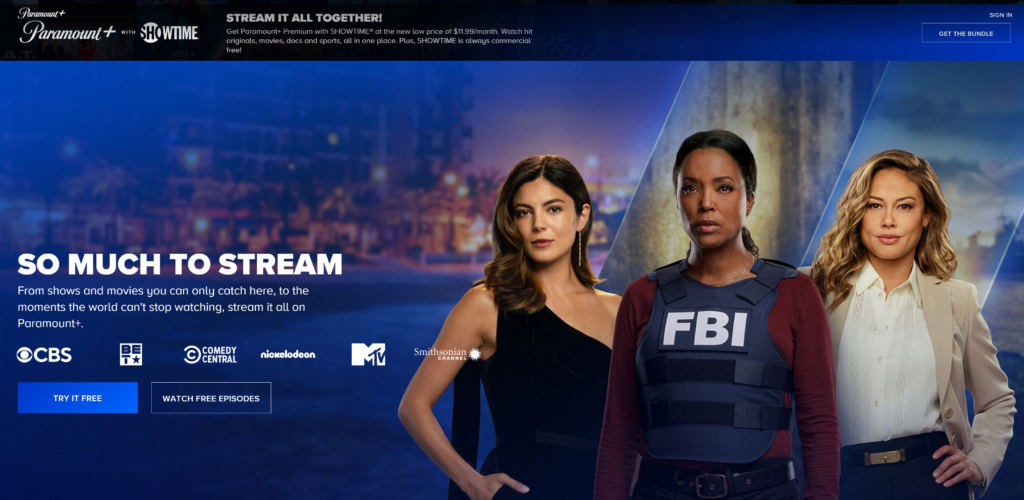 Paramount Plus is not a channel on Directv – it's a streaming service and if you want to watch it on your TV, you need to download the Paramount Plus app on your TV.
You can do that if you have a smart TV that allows you to download apps. Otherwise, you should consider getting a Chromecast or Roku device that will allow you to easily cast Paramount Plus.
While it's a newer technology, streaming services like Paramount Plus have several advantages over having just a regular channel on cable.
With Paramount Plus, you can watch all the episodes of your favorite shows whenever and wherever you want. Places you can watch include your TV, your computer, and your phone.
Some of our favorite shows available on Paramount Plus today include Star Trek Picard and Mayor of Kingston. Something exciting that's happening soon is that Showtime and Paramount Plus are merging.
That means you'll soon be able to watch the new seasons and spin-offs of Billions and Dexter.
Please note the main Yellowstone series with Kevin Costner is not available currently on Paramount Plus. You can watch Yellowstone 1883 and 1923 only on Paramount Plus though.
You can sign up for Paramount Plus at the link below.
What Other Shows Are On The Paramount Channel
Besides Yellowstone, there are other great shows on the Paramount Channel that you can watch when you have DirecTV.
Some of their biggest hits are Bar Rescue and Ink Master.
Whether you live in Boston or Seattle, the right place for people with Directv to watch the Paramount Channel is Channel 241.
Right now, new episodes of Bar Rescue are airing on Sundays at 10/9 Central Time.
Looking through the Paramount Channel schedule for the next couple of weeks, Bar Rescue and reruns of Two and a Half Men are what you're going to find when you tune into the channel.
Lower Your DirecTV Bill With BillSmart!
We love the Paramount Channel and the fact that there are so many options and great shows to watch.
It is a bit confusing what content is available between the Paramount Channel and Paramount Plus but we hope that they fix that in the future.
To watch the Paramount Channel on Directv, just go to Channel 241.
For the great exclusive new shows on Paramount Plus, sign up here if you don't want the miss what's coming out.
Related Articles
What Channel Is Paramount on Spectrum
Cox Paramount Network Guide
The Paramount Channel on Xfinity
Spectrum Yellowstone Channel
Where To Watch Yellowstone on Comcast