How To Lower Your Cox Bill
It's actually pretty difficult to lower your Cox bill. Compared to Xfinity and Spectrum, Cox is less generous in giving discounts. This is likely because they don't have as much competition where they operate.
Given that, it's not impossible. At BillSmart, we've been able to successfully negotiate thousands of Cox bills saving our clients hundreds of thousands of dollars.
Our success rate is 83% and clients save $352 on average. If you'd like us to negotiate your Cox bill and save you money, click the link below and sign up.
Lower Cox Bill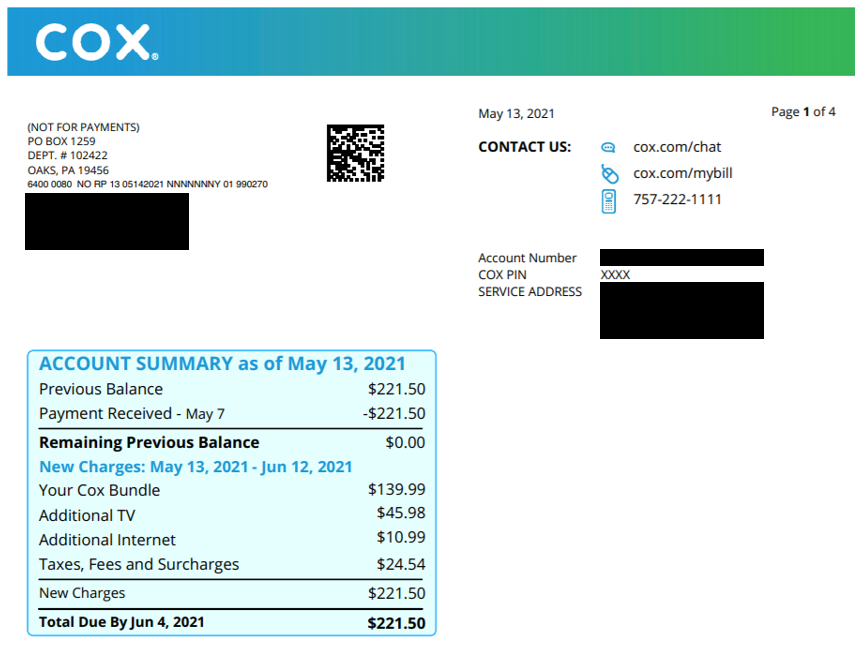 The best way to save money on your Cox bill is to get recurring credits on your monthly rate.
You can get lower prices on your Cox bills while keeping the same levels of service. We've done this for many of our customers.
One way to do this is to get Cox "Price Protections". This is the word that Cox created to describe the promotions and coupons they provide to customers.
These price protections can last as little as 6 months and as long as 3 years.
You can get this promotion by calling Cox and asking if there's anything they can do to lower your bill. The rep will look at their system to see if there are any promotions or discounts available.
Most of the time, especially if you're a long time customer, there will be a discount for you. These discounts range from $20-$60 a month.
Other Ways To Get Cox Discounts
If a discount isn't immediately available, you have a couple of options.
One option is to see if you can save by committing to Cox for a year or two. If you don't plan to move, this could save you $10-$30 a month.
If you're still not able to save, it's time to see if the plan you have meets your needs.
Review what channels you watch and how much data and internet usage you have. If you're okay with getting rid of some channels you don't watch, you could save $20-$40 a month.
Check to see if you're even getting the internet speeds that Cox has promised. It could be you have an old router that doesn't support the speeds you're paying for. If that's the case, it's time to downgrade your internet service or upgrade your router.
You can also threaten to cancel which will result in you being sent to the retention team. They may give you some discounts on your bill to try to get you to stay.
However, we've found that Cox doesn't have competition in a lot of their footprint so they don't take cancellation threats that seriously.
Reduce Cox Bill Premium Channels
Once upon a time, the only way you could get HBO and Starz was from your cable company. With the internet, that's no longer true.
Unless, you're getting a discount on your premium channels, you should cancel them with Cox and sign up with those premium channels direct.
We've found that Cox tacks on a $3-$4 monthly charge to what premium cable channel services charge if you buy direct.
You can get discounted pricing on your premium channels with Cox by asking to see if they're willing to offer you premium cable free for a couple months or provide you with a much lower rate.
If you don't offer it, just cancel. All your premium channels are online and they offer big discounts for first time customers like getting your first month free of paying $5 for the first 3 months for Starz.
One major benefit of signing up with a premium cable channel separately from Cox is that it makes it painless to cancel once the show that you're interested in ends.
When you want to get access to HBO or Showtime again, you can sign up again with a different email and get that discounted rate again.
The one downside is that if you get separate premium cable channel service, your premium cable channels will not be integrated into your cable box.
If you don't have cable box, this isn't a problem. But if you're really stuck in the 1990s, it might be worth it to suck up the extra $3-4 a month to have HBO on autoplay with ads.
You do you.
Also, learn how to lower other cable bills here.
The Contours Of Lowering Your Cox Bill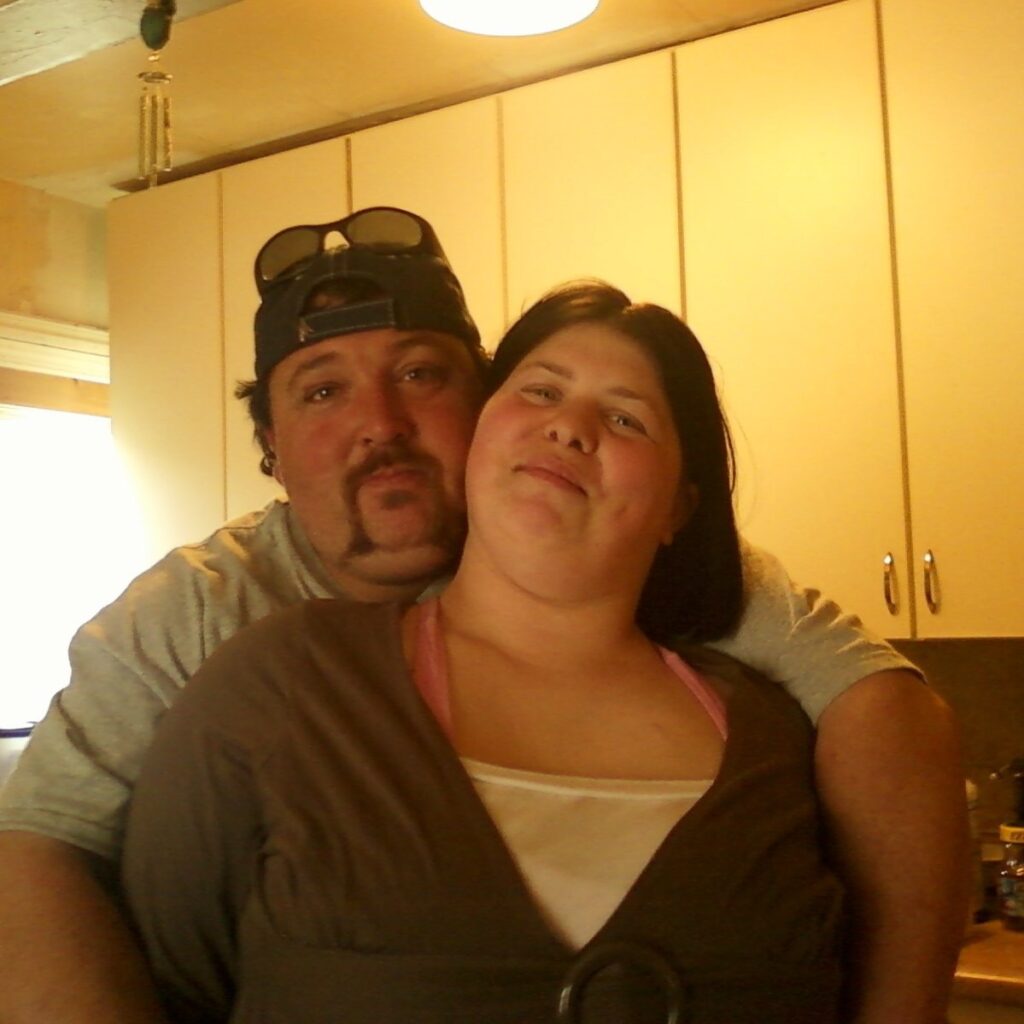 There's numerous ways to save on Cox by getting rid of the boxes and useless add-ons that Cox tries to push on you.
One of Cox's worst offerings is the Contour streaming player. We've found many customers paying $5 a month for years when they could have bought a Roku or Chromecast for $30.
The worst is when you're paying $25 a month for multiple "premium" Contour stream players.
Pass on the Contour stream player and figure out how to use a Roku or Chromecast.
Have other cable bills you want to save on? Check out our guide on how to get a lower Xfinity bill or how to save on your Dish bill.
Cut Your Cox Bill By Buying A Modem
It's not specific to Cox, but it's standard in the cable industry to "rent" customers modem/routers for them to use the service that you're providing them.
For Cox, this charge is called the Panoramic Wifi Gateway. The only panorama of this gateway is of the ranches and penthouses that the Cox family is buying with your money.
We've seen these modem fees range from $8 to $12.50 a month. We've even seen a customer who was paying for two modems (you don't need to do that).
You don't need to pay $10 a month for a modem/router if you have your own.
You can buy a modem/router for around $100 on amazon. The choice is yours: you could buy your own modem/router or you can pay Cox $10 every month for a refurbished router.
If you have a modem from Cox and want to replace it, please note you need to call them and send it back, otherwise you'll still be paying about $10 a month.
Make sure your new modem/router first before sending your rented one back to Cox.
Cox Complete Care Scam
If you see Cox Complete Care on your bill, you're probably wasting $10 a month.
Cox Complete Care is a $10 subscription for tech support.
Cox provides tech support for free but to our sorrow we've seen for many customers they pay $10 a month for something they get for free.
It's not time to get a diploma on education on Cox TV, Internet and phone services. Drop out by calling Cox technical support and cancelling.
If you've been paying for Cox Complete Care for a couple of months, try to get some of the past months fee refunded. You didn't know what you're paying for and you would never have signed up if you knew what it was.
Looking for other ways to save money? Conserving water can save you money. Find out the top 33 ways people save on their water bill.
Save Money On Cox By Bundling
Unfortunately, there's not much opportunity to lower your Cox bill by bundling your phone, cable and internet.
Cox has some of the least generous bundling policies in the industry. Currently, they're only giving a $5 bundling discount whether you're paying $100 a month or $300.
In fact, you're actually better unbundling your cable and internet services. It's likely that Cox might be one of the only internet providers in your area but that's not the case for television, at least anymore.
There are a number of over-the-top (OTT) cable services such as Sling TV and Youtubetv that are cheaper or offer better promos than Cox. For instance, Sling TV is only $35 a month, although it does have fewer channels than Cox.
Lower Your Cox Bill With BillSmart
Cox has a number of ways to extract extra money from its customers, especially if you're not the most tech saavy.
At BillSmart, we built our service to help Americans get the lowest rate possible on their phone and cable bills while putting in the least amount of effort.
Best of all, our negotiations are free if you don't save you money.
Click the link below to get started.
Related