Spectrum Customer Service Numbers
I'm not sure about you, but I try to avoid talking to Spectrum customer service whenever possible. However, if your internet went down or if your bill went up again, sometimes it's a necessary evil to call Spectrum and fix what broke.
At BillSmart, we can't reset your router, but we can save you money on your Spectrum bill.
We created our service to save Americans hours on the phone with their service providers so they have more time to do what's important to them.
We've saved our clients $1.5mm+ to date and our success rate is 83%.
If you want to save time and money on your Spectrum bill, sign up by clicking the button below.
Customer Service Numbers
Here's a list of phone numbers where you can reach Spectrum. We came up with this list in the course of our Spectrum negotiations and by doing some in-depth research.
Spectrum Help Line: (833) 267-6094
Spectrum Loyalty Department: (888) 369-2408
Spectrum Mobile: (833) 224-6603
Spectrum Mobile International: (704) 731-3001
Spectrum Business: (844) 493-4458
Spectrum Business Loyalty Department: (855) 750-5002
Time Warner: (855) 657-7328
Time Warner (Toll-Free): 1-(800)-892-4357
Charter: (833) 267-6094 Bright House Networks: (833) 267-6094
1 800 Spectrum Number
Spectrum doesn't have a specific 1 800 number. However, you can call Spectrum for customer support at (833) 267-6094 or (888) 369-2408.
These numbers are toll-free and you don't have to worry about using minutes on your plan (although that hasn't been an issue for most people since 2005).
The hours of Spectrum customer service are 24/7, 365 days a week.
However, we've found that it takes longer to get connected to an agent during busy times at the beginning of the day on weekdays and late at night during weekends.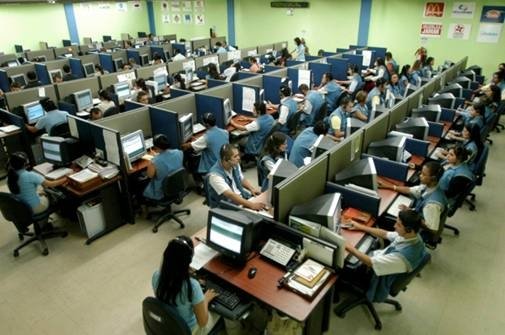 This can be really annoying especially when you're trying to pay your bill with a due date coming up.
It's also annoying when you don't know what channel your favorite shows are on. Check out our Spectrum channel guide list here.
Internet Customer Service
You can get customer service for Spectrum Internet by calling (833) 267-6094 or by chatting with them online.
Besides calling (833) 267-6094, you can also call (888) 369-2408 to get transferred to the Spectrum loyalty department.
Agents at (888) 369-2408 have greater authority to make changes to your account including upgrading your plan for free and giving you greater discounts on your Spectrum bill if you're thinking about leaving Spectrum.
Spectrum allows you to make changes to your account online with their Chat with Us feature.
You can access chat with us by going to the Spectrum support page and clicking the Ask Spectrum button.
Before connecting you to an agent, Spectrum will try to answer your questions with a bot. Just keep asking for a representative and you'll be connected.
A nice feature about Chat with us is that your chat history is saved. They also have a feature to be reconnected with the same agent to solve your issue if you're disconnected if that agent is available.
Spectrum Mobile Customer Service Phone Number
The phone number for Spectrum Mobile customer service is (833) 224-6603.
If you're calling internationally, you can also call (704) 731-3001.
Customer support agents at (833) 224-6603 can help you activate your phone, manage and also cancel your Spectrum account, and tell you more about the different plans and devices Spectrum offers.
You can also eventually get to Spectrum Mobile's customer support by calling (833) 267-6095. However, if you call this general helpline, you'll need to enter additional numbers in the IVR to be transferred to the right department.
You can also chat with Spectrum agents online about your Spectrum mobile account. Spectrum mobile chat support is the same as regular Spectrum chat.
Overall, if you have questions about your Spectrum mobile account, calling (833) 224-6603 is your best option because these agents are the most knowledgeable about the issues you're having.
Spectrum Business Customer Service Number
The phone number for Spectrum Business customer support is (844) 493-4458.
Phone customer support for Spectrum Business is open 24/7 and they highlight prominently that their support agents are US-based rather than in countries like the Philippines or India (that's good?).
If you'd like to speak to the premium Spectrum Business customer support team, call (800) 314-7195.
This is the number for Spectrum Business' retention department and you'll generally only get this number if you've had problems that the front line customer support team couldn't handle.
If you want to sign up for Spectrum business, you can call them at (855) 750-5002. You can also fill out a form with your contract information if you want to get telemarketers to (they really want your money).
Spectrum business doesn't advertise this a lot, but you can also manage your account via chat. You just need to go to the general Spectrum chat page and talk to the agents about your account there.
You may want to take advantage of this if you prefer chatting with agents about your problems rather than wasting time on the phone.
Time Warner Cable Customer Service
You can reach Time Warner Customer service at 855-657-7328. The toll-free number is 1-800-892-4357.
Charter acquired Time Warner in 2015. Charter rebranded all the companies it bought into the Spectrum brand.
While you can call Time Warner Cable with the numbers at the top of this section, all of the Spectrum call and chat guidance that we provided applies equally to Time Warner as well.
You can actually install your Spectrum internet by yourself. Our friends at IT Blog Pros made the definitive guide on how to do that.
Charter And Bright House Customer Service
The customer service phone number for Charter is (833) 267-6094.
(833) 267-6094 is the customer service phone number of Bright House
Both Charter and Bright House Networks are part of the Spectrum brand umbrella.
They've consolidated operations and the advice that we've given you regarding reaching Spectrum customer support applies equally to Bright House and Charter Customer support.
Lower Your Cable Bill With BillSmart!
If you reached the end of this article, you really didn't want to talk to some annoying Spectrum customer support rep.
When you sign up for BillSmart, you'll save money and more importantly time.
We've saved our clients $1.5mm+ to date. Join the ten of thousands of happy customers saving on their phone/cable bill by clicking the button below.
Related Articles
https://getbillsmart.com/lower-spectrum-bill/
https://getbillsmart.com/spectrum-bill-pay/
https://getbillsmart.com/cancel-spectrum-internet/
https://getbillsmart.com/login-spectrum-account/
https://getbillsmart.com/spectrum-router-blinking-red-light/